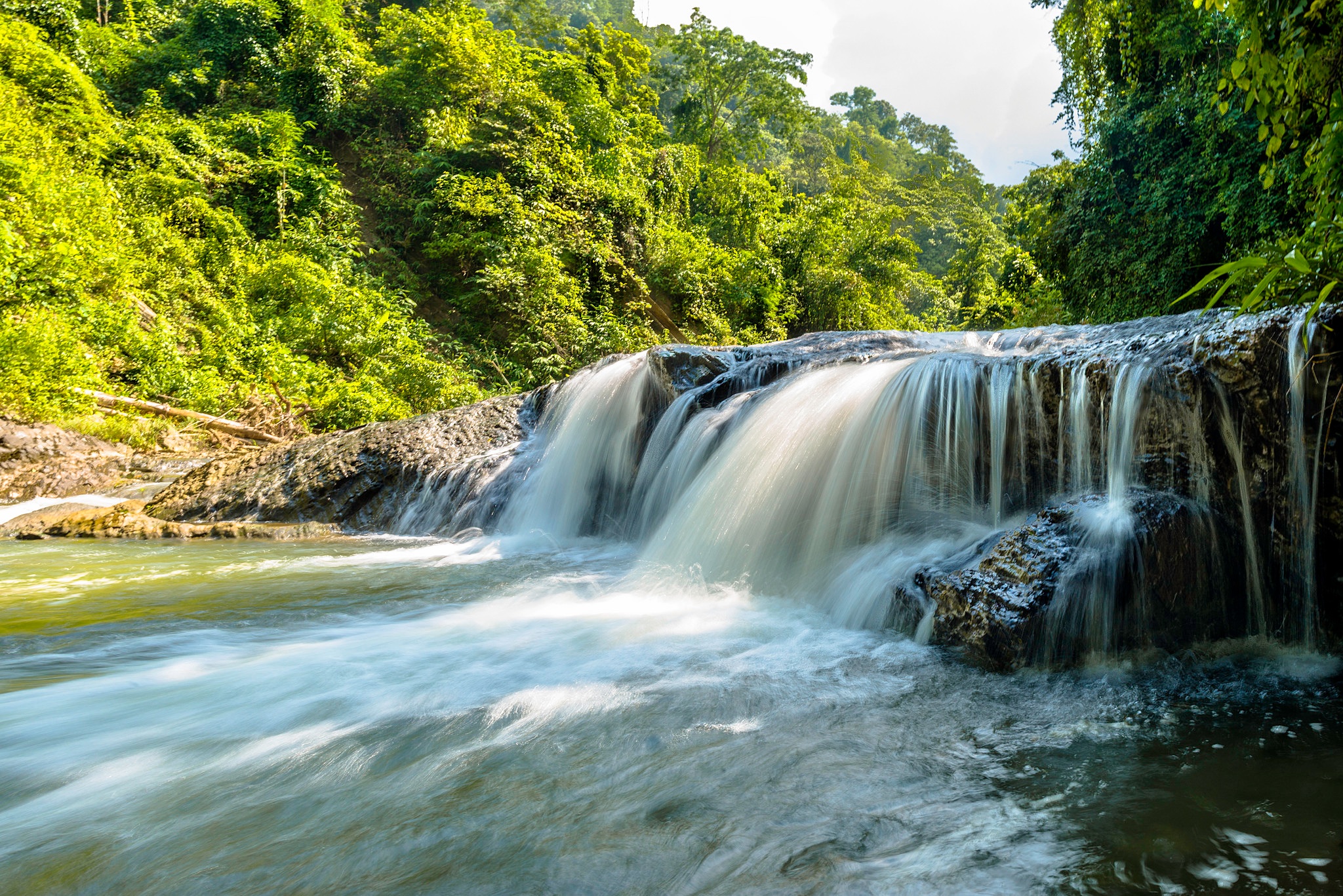 Rediscover Yourself...
VACATION CABINS FOR RENT & RV PARK IN BROKEN BOW, OK
Wheels on or off!
Cabins located in Broken Bow / Hochatown, Oklahoma, Tiny Town is the place to unwind and rediscover yourself.
Luxury & Tiny Cabin Rentals, RV Camping
Tiny Town OK Cabin Rentals and RV Park opened in December 2016 and is located in the serene landscape of southeast Oklahoma right next to the natural beauty of Beavers Bend State Park. Just a short three hour drive from both Dallas and Oklahoma City, Tiny Town is the perfect weekend getaway location for your family.
Whether you want to bring your RV, rent a vacation cabin or purchase and/or build your own cabin we have the answer, Tiny Town is conveniently located just across the highway from the main Beavers Bend Park entrance and next to Fish Tales Winery and Adam & Eve General Store, offering the best location to enjoy local amenities and outdoor activities to soothe your mind and reinvigorate your soul.
We also offer tiny and luxury vacation rental cabins. For those that prefer a wheels off experience, our cabin rentals offer the perfect alternative. We have 7 tiny cabins on-site (with 8 more coming soon), 3 luxury cabins, and a cozy small cabin within a 5 minute drive of our park.
Trying to escape for a little me time? Sneaking away with or without the kids? Check out our tiny cabins Pecan, The Ranch, Oak Leaf, Pine Cone, Birch Wood, Choctaw, or Durango. They sleep between 3-5 people and offer a cozy place to lay your head while exploring our beautiful area. You'll feel at home in our tiny cabins that are 300-400 sq ft, and offer queen beds, satellite television, and their own bathroom and kitchens. Offering more privacy, these vacation rentals are the perfect alternative to a cramped hotel room.
Do you love the idea of a tiny cabin but prefer a little more space to stretch out? Charlotte's Nest is a sweet little home away from home that is 800 sq/ft and sleeps 4. A couple of minutes from the marina and lake and offering a large master bedroom w/ensuite, a half bath in the open concept living space, and nice deck, it's tiny supersized.
Our facility also offers many RV sites in a variety of sizes. So no matter what your definition of "tiny" is, we have a cabin or RV space that works for you.
Want to bring the entire family, even crazy Uncle Bob? Check out our larger, luxury cabin rentals; the dreamy Starry Respite, shocking Deck-A-Saurus, and exquisite State of the Art.
State of the Art is a unique mid-century contemporary gem unlike anything else in Hochatown. It is a high luxury masterpiece of design and decor that blends modern and rustic styling for jaw-dropping results. You need to see this cabin to believe it! It will sleep 15 with 6 bedrooms and 5 1/2 bath.
Starry Respite is a 2,300 sq/ft, 3 bedroom, stunning cabin that sleeps up to 9 people with windows that won't stop trying to reach for the stars. With wonderful outdoor space to entertain and create memories, you'll never want to leave.
Our deck is bigger than yours at Deck-A-Saurus! This 3,600 sq/f cabin boasts 4,000 sq/ft of deck space. Perfect for enjoying and entertaining year round. With room to sleep 20, it's so big, you'll be able to invite the local football team and close-talking Cousin Betty. It is perfect for retreats, reunions, holidays, team-building events, and vacation getaways. Take a gander at our photos of Deck-A-Saurus to see for yourself!
Find out more by checking out our cabin rentals page. Visit us and enjoy your stay!
The Latest News
4/20/19 - Tiny Town is growing! We are currently under construction for 8 additional tiny cabins at the Tiny Town park. We are also in the process of planting more trees that will offer better shade to our future guests. We are excited for these improvements and thank our guests in advance for their understanding and patience with our "dust." Stay up to date with our progress on Facebook.
8/20/19 - We have completed the dry-in for all 9 new cabins and we are getting really excited to show them off in the near future! Photo updates are available on our Facebook page.
Phone
(580) 301-4898
Location
6773 N. US Hwy 259
Broken Bow, OK 74728